Your Featured eBook Deals for Tuesday, May 3rd
Great deals don't last! Grab them before they're gone!
Loving the Alpha
by Kimberley Linstruth-Beckom
Genre: Fantasy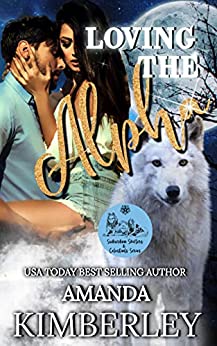 Fallon sees death staring her in the face when she must decide between her love for Gavin or her own pack.
Fallon kept life easy because all that mattered was to protect her family as pack leader. Love for a mate only creates heartache, something she's had to live with since Gavin left the pack.
Gavin knew his life was complicated being an alpha and didn't want to make things worse by claiming a mate of his own. As far as he was concerned only one woman had his heart and his pack left hers long ago.
When a civil war ensues between the packs Fallon comes face to face with Gavin and has to decide between her love for him and the love of her pack…
Now: $2.99
A Familiar Magic
by E.M. Rinaldi
Genre: Fantasy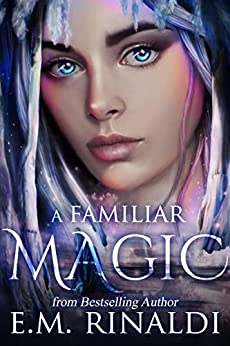 Kaya Thornton killed her best friend. On the run since the tender age of thirteen, she left the safety of her Community's magicked walls and tried to disappear in the human world. Four years later, she's found and dragged back kicking and screaming by Auden, her best friend's older brother.
The second Prince of the Wardwell line is antagonistic and unforgiving, but surprisingly gentle as he forces her home to face the judgement of his father and the Council. She expected hatred and bitter punishment, not private training with a hot and cold Prince and…demonology courses?..
Was: $2.99 Now: $1.99
Also Available through Kindle Unlimited
Ranger Nader & The Sunstruck Phantom
by Kam Karem
Genre: Fantasy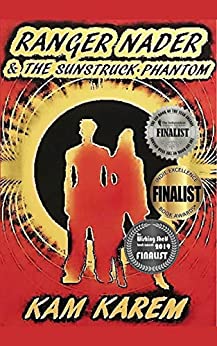 Ranger inherits the title of "Forest Keeper," a magic ax, and the family feud with Gilgamesh of Epic fame. The crazy demigod-king has returned to destroy the Forest and the world and Ranger has to stop him.
Long Listed by The Green Earth Book Awards and a Finalist in the NIEA, IAN & Wishing Shelf Book Awards.
If Harry Potter were a Lebanese-American teen in the future, descended from Ancient Phoenicians, the plot for "Ranger Nader" would be the perfect blend of these stories. BookLifePrize.
Five Stars! A superbly plotted magical adventure, stylishly and flamboyantly written. The Wishing Shelf…
Was: $3.99 Now: $0.99
The Crone's Curse
by Evelyn Cullet
Genre: Mystery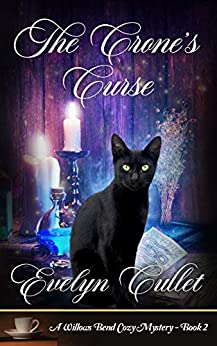 Having Julia Fairchild for an aunt is not easy.
Ever since Heather Stanton ran into her aunt in this speck on the map called Willows Bend, dead bodies have been turning up in the oddest places. Julia believes the murders are happening because she's plagued with an evil curse, cast upon her by an old crone for a perceived injustice in her past. So she seeks out Madam Z, a dubious occultist, to assist in getting rid of it. Heather is doubtful the occultist can do anything but make her aunt look ridiculous, or lead her into trouble, so she tries to convince Julia there's no such thing as a curse before she's arrested for a murder she didn't commit, or becomes the killer's next victim…
Was: $2.99 Now: $0.99
Also Available through Kindle Unlimited
Connected Couples: Eight Roadmaps for Mastering Love and Connection in Healthy Relationships
by Andy T. Fenske
Genre: Non-Fiction
Are you still looking for that deep and meaningful connection? Are you still searching for that lifelong bond and a fulfilling love relationship?
Connected Couples from relationship expert Andy T. Fenske will spark the flame of love and add the connection and passion your relationship is missing.
90% of people don't have the love relationship they really want.
Why? They lack the knowledge and the skills to create and maintain that relationship…
Was: $3.99 Now: $0.99
Also Available through Kindle Unlimited
Your Featured eBook Deals for Wednesday, April 27th
Great deals don't last! Grab them before they're gone!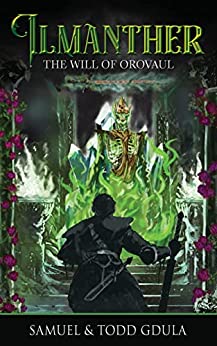 Ilmanther: The Will of Orovaul
by Todd Gdula

Genre: Fantasy
In the stark, shadowy deserts of Ilmanther, mystic home of necromancy and a people bound to an empire of the past, mastery over magic is the law.
Shameless nobles squabble and petty politics abound, but above it all sits Orovaul, lich king, tyrant, and puppet master.
Evedur, the second son of House Thal'id, serves as his master's hand, loyal sword, and trusted servant, and in Ilmanther, his trade is death. Can Evedur rise to meet the lofty expectations of his undead lord, or will he be torn apart in the web of lies and peril that suffuses the inscrutable land of dark magic?..
Was: $1.99 Now: $0.99
Also Available through Kindle Unlimited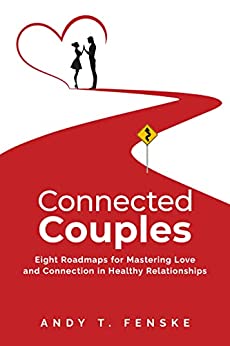 Connected Couples: Eight Roadmaps for Mastering Love and Connection in Healthy Relationships
by Andy T. Fenske

Genre: Non-Fiction
Are you still looking for that deep and meaningful connection? Are you still searching for that lifelong bond and a fulfilling love relationship?
Connected Couples from relationship expert Andy T. Fenske will spark the flame of love and add the connection and passion your relationship is missing.
A practical handbook for how to successfully navigate through "Love Land"…
Was: $3.99 Now: $0.99
Also Available through Kindle Unlimited