Your Featured eBook Deals for Friday, June 24th
Great deals don't last! Grab them before they're gone!
New Orders: A Space Adventure Book 1
by Ell Leigh Clarke
Genre: Science Fiction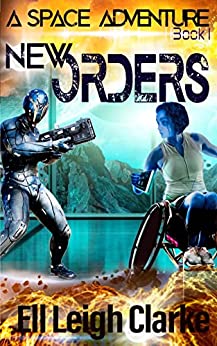 The year on the human home world calendar is 2220.
Life is a bit like the sci-fi shows of the 20th Century in some ways.
In others? Not so much.
I'm on a League of Civilizations star ship. Yep. Star Ship. In space.
Currently trying to physically, and emotionally, recover from a crash where I lost my partner. All would be going fine except we also have to survive an encounter with the deadliest lifeform in the universe.
A lifeform we were starting to think was just legend.
No big deal.
If it were just about the lives on board that would be one thing. But it's not. What we do next will impact everyone, in all the League civilizations. That's hundreds of billions of sentients. They could all be wiped out.
I'm running out of options.
And time…
Now: $4.99
Also Available through Kindle Unlimited
The Devil's Trident
by George Norris
Genre: Suspense / Thriller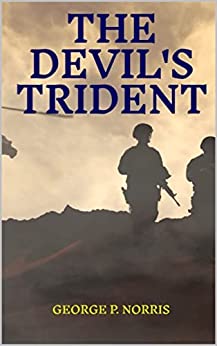 Ten years after a top-secret mission in Afghanistan, retired NYPD Detective and Navy SEAL Michael Keough finds himself about to hit rock bottom. He's divorced from his wife and instead married to the bottle. Then, on a cool fall evening, a volley of gunfire erupts outside his apartment. When he discovers his partner mortally wounded, it changes everything.
As the dust settles, Keough learns that three of the six people involved in the mission are dead. A fourth is missing. Keough can't help but wonder if the rounds that cut down his partner were meant for him…
Now: $2.99
Also Available through Kindle Unlimited
Escort
by Skye Warren
Genre: Romance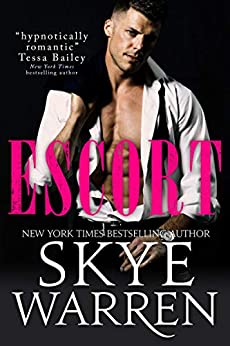 A male escort. His virgin client. What happens when one night isn't enough?
I'm an escort, which means this date is nothing more than a mutually enjoyable transaction. There shouldn't be any surprises, not for one as jaded as me, but when I walk into the penthouse suite of L'Etoile, everything changes…
Was: $4.99 Now: $0.00
Highlander's Heart
by Mariah Stone
Genre: Romance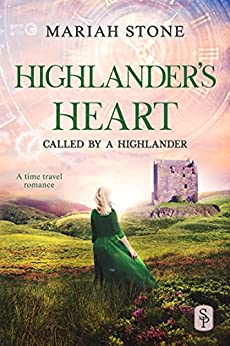 She's a lost time traveler. He's a haunted Highland hero. Can their love survive the test of centuries?
Visiting a Scottish castle, American Kate Anderson touches a rock that hurls her back in time to 1308. Where she's rescued by a Highland warrior Ian Cambel. Will the two wounded hearts find their destiny across the ages?..
Was: $3.99 Now: $0.00
Also Available through Kindle Unlimited
Meet Me Under the Mistletoe
by Skye Warren + 9 other Awesome Authors
Genre: Romance
Brand new holiday stories from bestselling authors! This boxed set contains powerful alpha men and heroines who bring them to their knees.
Enter the world of dark mansions and mysterious heroes. The notorious Morelli family hosts their annual Christmas ball. And you are invited to experience the sensual feast…
Was: $6.99 Now: $0.00
Your Featured eBook Deals for Tuesday, June 21st
Great deals don't last! Grab them before they're gone!
For the Soul
by Barbara Daniels Dena
Genre: Humor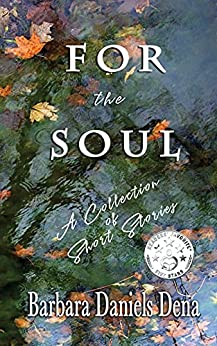 Memories and fiction fill this collection with humor, heartwarming compassion, and spine-tingling fright from the author's own experiences and imagination she can barely control. Quilts, children, and dogs have always played a large part in the author's life. Therefore, it is not surprising to find stories of warm quilts wrapped around her tall tales or doggie tails.
A trait the reader discovers in Barbara's writing is that much like life, nothing within the covers of this book will be what one expects…
Was: $5.99 Now: R&R Book
The Alaska Pages
by John Wyatt
Genre: Non-Fiction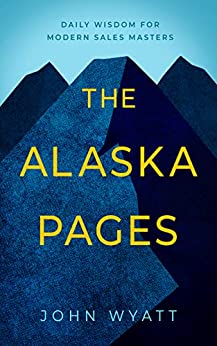 Based on the famous tao te ching style of single page chapters, but reflecting on sales lessons from masters of all industries, The Alaska Pages was started while on sabbatical by John Wyatt after he experienced burn-out in his first medical sales job.
Using this book will help you reorient yourself to work daily for massive success and finding sales motivation in even the must mundane or painful of rejections…
Was: $0.99 Now: R&R Book
Hollow Stars
by Lauryn Dyan
Genre: Suspense / Thriller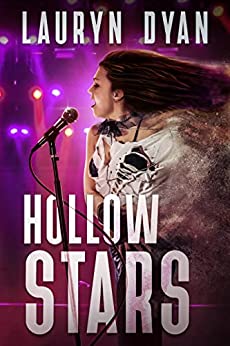 Discover the dire side effects of partying like a rock star.
As lead singer of popular, emerging rock band, Tracing Stars, Kennedy has the swagger of a badass, or at least she used to. While caught up in the booze, passion, and chaos of her first major rock tour, her dreams are erased by a string of ever-worsening blackouts. Now, the instability of her mind has landed her in a psychiatric hospital. Despite being convinced one of her tour mates sabotaged her, she lacks any evidence. Trapped in the asylum, she alternates between the past and the present determined to recover her lost memories so she can return to her band before she's just a footnote in their rise to fame…
Was: $2.99 Now: R&R Book