Your New Books for Thursday, August 4th
Great deals don't last! Grab them before they're gone!
And So We Dream
by Linda Mahkovec
Genre: Literary Fiction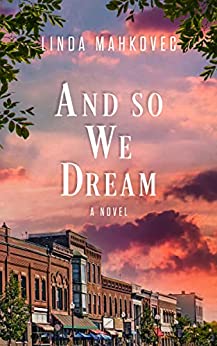 Twelve-year-old Joey Roland is sent away to family friends while his parents try to work things out. He's eager to leave sadness and secrets behind in Chicago and head downstate to the small town of Greenberry, where the Vitale family awaits him. He thinks of their town as boyland—a world of bike riding, fishing, and going barefoot. Though initially shy of the beautiful teenage daughters—Anne, Vita, and Beth—they welcome him into their lives of adventure, beauty, and dreams.
Joey especially bonds with the middle sister, Vita, and her all-or-nothing pursuit of an acting career. Joey's "there must be more" merges with Vita's "I must make it happen" resulting in a magical summer where the town of Greenberrry becomes the crucible for two desperate dreamers…
Was: $4.99 Now: R&R Book
EDEN THRIVES WITHIN : A Collection of Awakening Poetry
by Jonathan Harrison
Genre: Non-Fiction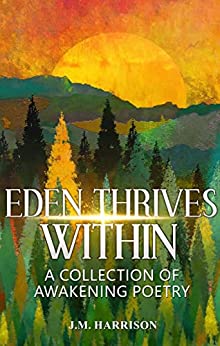 EDEN THRIVES WITHIN is a collection of poetry of awareness from award-winning spiritual author J.M. Harrison. Sharing the oneness uncovered beyond the everyday mind, these easy to read poems of enlightenment encompass the sacred, the sublime, the everyday and the humorous. Whether you're just starting out on your spiritual path, or a well-traveled soul, there is nourishment and inspiration waiting to be discovered within these mystical poems…..
Was: $4.99 Now: R&R Book
Weep, Woman, Weep: A Gothic Fairytale about Ancestral Hauntings
by Maria DeBlassie
Genre: Fantasy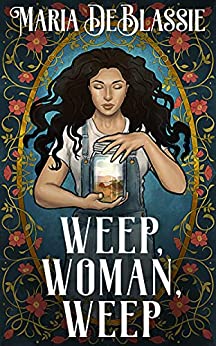 A compelling gothic fairytale by bruja and award-winning writer Maria DeBlassie.
The women of Sueño, New Mexico don't know how to live a life without sorrows. That's La Llorona's doing. She roams the waterways looking for the next generation of girls to baptize, filling them with more tears than any woman should have to hold. And there's not much they can do about the Weeping Woman except to avoid walking along the riverbank at night and to try to keep their sadness in check. That's what attracts her to them: the pain and heartache that gets passed down from one generation of women to the next.
Mercy knows this, probably better than anyone. She lost her best friend to La Llorona and almost found a watery grave herself. But she survived. Only she didn't come back quite right and she knows La Llorona won't be satisfied until she drags the one soul that got away back to the bottom of the river.
In a battle for her life, Mercy fights to break the chains of generational trauma and reclaim her soul free from ancestral hauntings by turning to the only things that she knows can save her: plant medicine, pulp books, and the promise of a love so strong not even La Llorona can stop it from happening. What unfolds is a stunning tale of one woman's journey into magic, healing, and rebirth.
CW: assault, domestic violence, racism, colorism..
Was: $2.99 Now: R&R Book
Goddess of Everything
by Paul DeBlassie III
Genre: Horror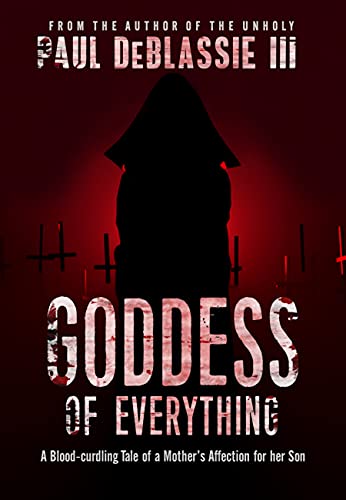 A blood-curdling tale of a Mother's affection for her son, and her son's struggle for truth, freedom, and love.
From the multi-award-winning author of The Unholy and Goddess of the Wild Thing, comes an unforgettable, chilling story that will haunt your nightmares.
In the mystic land of Aztlan del Norte, a realm of supernatural happenings and unexpected turns of fate, psychiatric healer Gabriél de LaTierra encounters evil within the Orphanage of the Holy Innocents. Children disappear for reasons kept secret by Mother Juana de la Cruz, Superior of the Nunnery and the Orphanage.
Love for Mother Juana, his widowed mother turned religious superior, clouds Gabriél's mind. His wife, Consuela, tries to confront his wall of denial.
Torn between his love for mother and wife, Gabriél turns inward.
Through Consuela, Gabriél discovers the nighttime blood sacrifice of children in the desert — a centuries-old ritual that imparts immortality to Mother and her nuns. This knowledge places Gabriél's family in danger. Consuela is attacked and their four-year-old son kidnapped.
Can he find a way to save his wife and son in time?
Will he have the strength to do what's right, even if it means going against his beloved Mother?..
Was: $2.99 Now: R&R Book
Hungry Business: A Gothic Story about the Horrors of Dating
by Maria DeBlassie
Genre: Horror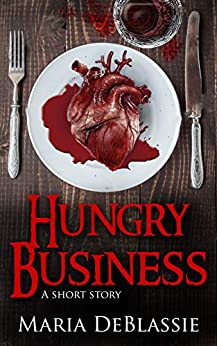 Looking for love can be deadly…
A short story on the horrors of dating during a zombie apocalypse by bruja and award-winning writer and educator, Maria DeBlassie.
"Simple yet detailed, unique, and innovative. A brilliantly written little gem that is equal part creepy with the plague of walking dead and equal parts cozy with the hot chocolate and watching the neighbor's cat."
"Drawing parallels between the pitfalls of dating and dating in the zombie apocalypse, this short story packs a big world into a few pages."
"Just the right size to occupy your time while waiting. I hope you find the humor I found."
You know how it goes. You go out, hoping to meet someone. You wade through your fair share of brainless automatons, lifeless bodies, and ravenous undead, good at passing as human.
The more you go out, the less hope you feel and the colder your body gets.
But you keep at it.
All you need is one beating heart to match your own before yours stops pumping altogether.
How hard can it be to find one living, breathing human in a city full of bodies?
Dating.
It's hungry business.
GET YOUR COPY!
CW: Assault..
Was: $0.99 Now: R&R Book
The Heroic and Exceptional Minority: A Guide to Mythological Self-Awareness and Growth
by Gregory Diehl
Genre: Non-Fiction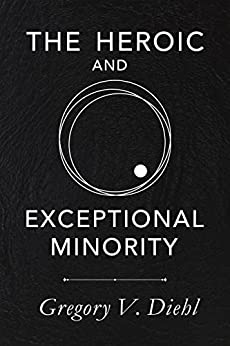 Many people struggle throughout their lives, unable to identify the source of great inner existential discontent. No matter their material comfort or good fortune, they cannot escape the idea that they do not live the lives they ought to. They are not in environments that support their deepest personal growth and development. They are not the people they feel they are meant to be, and the world never works the way they know it could.
Every day, exceptional minds like these begin to suspect that the way they operate is different than the norm. They realize early on that they have profound capacities for original insight, feeling, action, choice, and meaning. But without mentoring guidance or a sense of social belonging, they feel lost—alone and alienated in their individuality.
What can we do to better understand the hidden parts of ourselves, to prevent our uncommon personal growth and development from becoming bridled by pressures toward the conventional? How can we learn to identify and embody the heroic values that matter most to us? The answer lies in deep personal inquiry about the shared existential strengths and limitations that define us, including how to apply them to our self-improvement in an incompatible world.
The Heroic and Exceptional Minority is an audacious call to self-development for men, women, and teens plagued by mythological doubt, who feel stuck in a mediocre environment and an unheroic era. Its premise is timeless, clear, and simple: The only way to understand oneself, realize our potential, and change the world for the better is to embrace who and what we really are…
Was: $9.99 Now: R&R Book
Telegraph Hill
by John Nardizzi
Genre: Mystery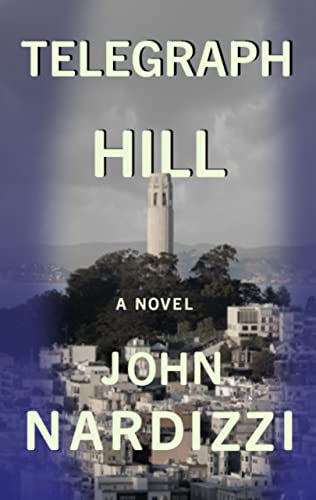 People call Ray Infantino when they need a private investigator to find a missing person.
But what happens when someone with bad intentions comes looking for him?
PI Ray Infantino searches for a missing girl in San Francisco, the city he abandoned years ago after his fiancé was killed. Thrust into his old city haunts, Ray finds that Tania may not be lost at all. Tania saw a murder; and a criminal gang, the Black Fist Triad, wants to make sure she never sees anything again. Ray enlists help from an old flame, Dominique, but now he has three women on his mind.
Meeting with various witnesses—ex-cops, prostitutes, skinheads—he relentlessly tracks the evidence. But the hunt for Tania fires his obsession with avenging the murder of his fiancé. When the triad retaliates, and blood begins to flow, Ray must walk the knife edge between revenge and redemption on the streets of San Francisco.
If you enjoy Robert B. Parker's Spenser, Sue Grafton's Kinsey Milhone, and James Lee Burke's Dave Robicheaux, you will want to join the thrilling investigations of Ray Infantino…
Was: $5.99 Now: $0.99
AVENGING ANGEL: Love and Death in Old Brooklyn
by Charles Isaacs
Genre: Suspense / Thriller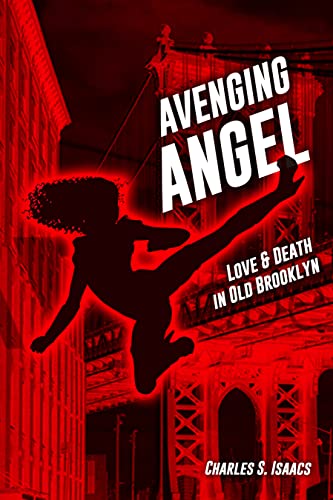 A riveting tale of revenge, survival and redemption, wrapped around an unlikely love story and set against an urban backdrop corrupted by violence against women and racism.
Following a racially motivated rape by three Ku Klux Klansmen, 12-year-old Cassandra Monroe vows revenge. After eight years of training, now a strikingly beautiful assassin, she accomplishes her mission.
Her campaign continues with solitary walks through dark city streets, hoping to be assaulted by men with bad intentions. Those entrapped by her spider's web pay dearly for their efforts.
Surrounded by white men one night, she's rescued by Mike Borelli, an Italian-American passerby. A stormy up-and-down relationship ensues. Ultimately, as her rage matures into purposeful action, and as he begins to see the world through her eyes, they become a team.
Along the way, they encounter serial killers, wife-beaters, actual and would-be rapists, gangsters, crooked cops, a kidnapper and a pedophile priest, as well as numerous women in desperate need of their help. Beneath all the action, though, is the blossoming of a most unusual love story…
Was: $4.99 Now: $0.00
Also Available through Kindle Unlimited
Demystifying Enlightenment: Messages, Signs, and Predictions From The Spiritual World
by Dennis Macy
Genre: Non-Fiction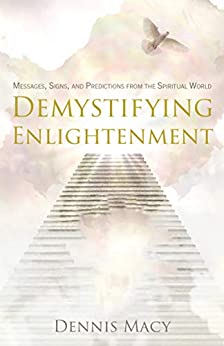 "A mind-blowing book!" (Amazon review) Are you curious about the afterlife? Are you interested in how to identify signs or messages that your departed loved ones may be trying to send you? Are you interested in what the future may hold for us? Discover the healing power of spirituality and faith. "It is an easy read, beautifully written and informative book. This book provides lots of hope for those who are grieving. I highly recommend it." (Amazon review)
One of Amazon's #1 Best Selling eBooks in: Miracles & Spirituality; Angels; Death & Grief and New Age Divination with Prophecy…
Was: $8.99 Now: $0.99
Also Available through Kindle Unlimited
Marketing for Entrepreneurs and Small to Medium Businesses: The Definitive Guide to Driving Growth and Success
by Kelly Mahoney
Genre: Non-Fiction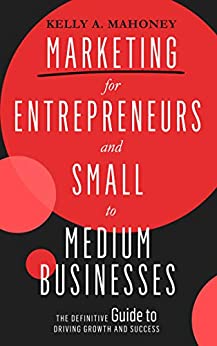 This book is for start-ups and established companies who want to grow their business.
Create winning approaches to the market.
Avoid common pitfalls, saving time and money.
Eliminate waste on unproductive tactics.
Accelerate revenue growth and success.
If you want to thrive in today's dynamic environment, then you'll enjoy reading this book…
Was: $9.99 Now: $0.99
Also Available through Kindle Unlimited
Cat Naps, Dog Naps: Who Naps More?
by Brenda DeHaan
Genre: Children's and Middle Grade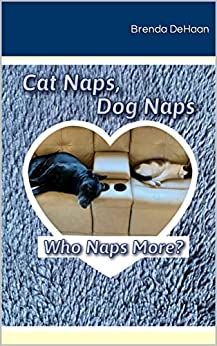 This adorable beginning readers book has fun photos of two pets who try to out-nap each other.
Free downloads August 1-5, enrolled in Kindle Unlimited, and available in paperback..
Was: $2.99 Now: $0.00
Also Available through Kindle Unlimited
Murder in White Lace
by Karen Sue Walker
Genre: Mystery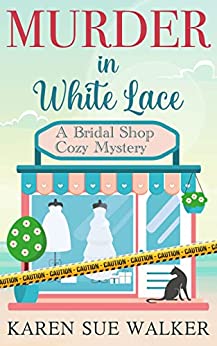 Max Walters is a busy bridal consultant with dreams of being a designer. When her boss goes on vacation, things quickly unravel when one of her brides-to-be collapses in the shop during a fitting and dies at the hospital soon after, apparently poisoned.
When her childhood friend is accused of murder, Max decides to investigate and clear his name. With help from her new assistant, Keiko, and the other colorful residents of Crystal Shores, Max begins to weave together a list of suspects, much to the concern of the handsome Detective Cruz.
Will Max be able to tie up the loose threads and catch the murderer – or will the murderer get to her first?..
Was: $0.99 Now: $0.00
Also Available through Kindle Unlimited
Family Royale
by Avery Blake
Genre: Science Fiction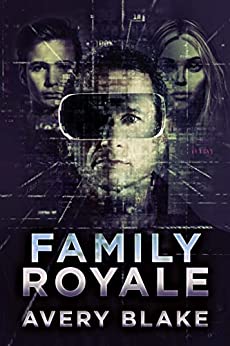 After losing his wife and son, Orin, due to his alcoholism, Dennis Hoke feels like he really needs a lucky break. He sees the Family Royale online gaming competition as his chance at redemption. This is the moment when he can rise to the challenge and finally become the father Orin needs.
They enter the contest together, competing to see which family can come out on top. What starts out as a great bonding experience for father and son soon derails as Dennis becomes addicted to success and his newfound stardom.
Orin begins to question just how far his father will go to win? And what's the point in winning the game if you lose your soul?
Family Royale is a new stand-alone near-future SciFi novel by Avery Blake, author of Analog Heart, Vicarious Joe, and The Taken Saga…
Was: $4.99 Now: $0.00