Your New Books for Tuesday, August 30th
Great deals don't last! Grab them before they're gone!
The Adventures of Jimmy Crikey in Parallel Worlds
by Wallace Briggs
Genre: Children's and Middle Grade
Earth is invaded by an alien omnivorous worm, which no one has encountered before. The four guardian witches of Earth are powerless against the alien organism. Jimmy seeks the help of his technologically advanced friends on Attalia, his home planet in a different dimension. Jimmy is an orphan, with friends on both sides of the universe. Jade, the apprentice witch, joins Jimmy on his quest by becoming a stow-away on Jimmy's starship but they are attacked in another dimension of space, by more worms. They are rescued and recovered to the safety of Attalia where President Alpha calls upon his scientists to formulate a solution to solve the threat not only to Earth but to any civilisation in the universe.
They arrive at a plausible strategy, and it is in Jimmy's hands to deliver salvation, or die in the attempt.
Their strategy is complicated because the Wormz can bore into adjacent parallel worlds and and also into their chasers. Jade becomes infected and needs the technical assistance of the Attalian scientists to save her life.
The team cannot fail at the last hurdle. Will Jade recover in time to apply her special skills to help rid the world of Wormz?..
Was: $0.99 Now: R&R Book
Beyond the Horizon
by Elena Goudelias
Genre: Contemporary Fiction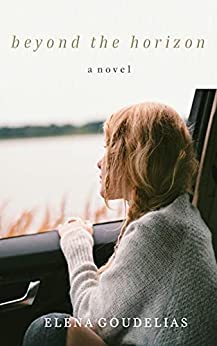 Fifteen years ago, Nora Evans traded the New York skyline for the sprawling pastures of Iowa. Life on her husband's dairy farm is a far cry from the fashion career she spent years pursuing. But when an old friend gives Nora the chance to live out her abandoned dream, Nora must confront her past choices to make the biggest decision of her life…
Was: $2.99 Now: R&R Book
The Pig Wars
by M. K. Theodoratus
Genre: Fantasy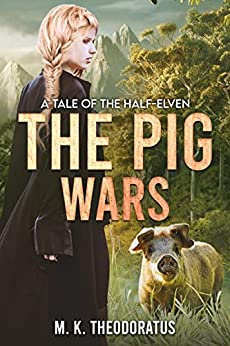 A stunning and captivating medieval historical fantasy novel that keeps audiences on the edge of their seats. Lady Renna hates the political infighting over who's going to rule the Marches, but her loathsome neighbor plots to use her to win his battle to become ruler. Renna becomes a political pawn and must fight to save her life when forced to use forbidden elf-fire…
Was: $3.99 Now: R&R Book
Crusade Against Kidney Disease & Ageing
by Deb Bose
Genre: Non-Fiction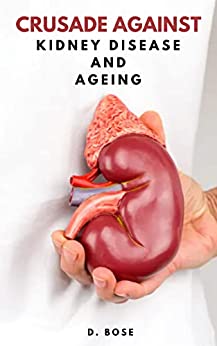 Declare a crusade against the chronic kidney disease (CKD) and accelerated ageing by getting educated on diverse interventions with possibility to stop and even reverse its progression.
Kidney is one of the most important organs in the human body, and it is one of the most interesting too. Kidneys filter the blood and act as the waste disposal system of the body, sending unwanted products to the ureter to be passed out as urine. Chronic Kidney Disease (CKD) is turning out to be a silent epidemic in making, as it's tricky to diagnose it at an early stage. 10% of the population worldwide is affected by it, and millions die each year because they do not have access to affordable treatment which usually are very limited and often ends with dialysis or renal transplant. It is estimated that number of cases of kidney failure will increase disproportionately in developing countries, such as China and India, where the number of elderly people are increasing.
Crusade Against Kidney Disease & Ageing is the most comprehensive guide to understanding how your kidneys work, why CKD is often associated with accelerated ageing and how to apply a set of scientifically researched holistic strategies, diet, nutrition, herbs, supplements and exercise routines to fight against this silent epidemic. Get measurable results in 60 days.
Crusade Against Kidney Disease & Ageing includes around 68 interventions spanning over 14 amazing chapters supported by hundreds of medical studies published in journals of medicine, biochemistry and nephrology. It's an interesting read even if you don't have CKD and want to get proactive about kidney health and anti-ageing
You will learn:
– Steps to slow or reverse progression of kidney disease in particular, and ageing in general
– How to take the control of your health back by understanding how your body (& kidneys) work, and how to make them last longer
– Wide variety (68 of them) of innovative & amazing therapies for kidney and anti-ageing, backed by numerous medical studies
– Nutritional plan to reduce load on kidney. Go beyond the vanilla CKD / renal / "alkaline diet"
– About precision supplements to rejuvenate your kidneys & entire body
– Exercise protocols to feel more energised, slow down ageing and keep kidneys healthy
– Highly affordable renal and anti-ageing strategies including ones uncovered from traditional medicine, herbs and yoga, validated by scientific research
– A set of biomarkers and specialised tests to monitor and manage health of your kidney, in consultation with your integrative GP or Nephrologist.
The author having painfully watched three of his extended family members suffer terribly through chronic kidney disease (CKD), accelerated ageing, failure (and toxicity) of traditional clinical treatments, deep-dived within medical research journals and genetics to uncover effective and affordable therapies, stabbing at the heart of CKD and accelerated ageing.
14 Chapters:
Popping BP Pills
Strange Story of The Sunshine Vitamin
The Wine Factor
Apple of Grenada
That Mythical Greek Goddess
It Stores The "Jing"
The Darkness Hormone
The Acidic Controversy
His Majesty – King Trumpet
An Ancient Bacteria
The Simmering Fire
Fix The Gut
Breath It Out
The 'Third Kidney'..
Was: $2.99 Now: R&R Book
The Art of Senior Dating: How to Attract a Travel Companion, Trusted Friend or Romantic Partner
by Ravina M Chandra
Genre: Non-Fiction
Are you tired of traveling alone? Sick of cooking for one? Bored with the same routine? This book is for you.
Whether you have remained single most of your life on purpose, or you have recently become single after years with a partner, it can be tough making new friends, not to mention immersing yourself in the dating world at this stage in life.
But don't fret, it's not too late. Meeting a suitable travel companion, finding a trusted friend, or connecting with a romantic partner may not be an easy endeavor, but it's much easier than you think. Once you set the proper groundwork and follow the tips, tools, and strategies laid out for you in this book, you will be surprised at how uncomplicated it actually is.
In The Art of Senior Dating, you'll discover:
Who you really are – your authentic self
How to prepare for someone new and exciting to come into your life
The single most powerful way to increase your socialization and dating confidence
A clear vision of who you want in your life
How to master online dating in a safe and fun way
How to avoid the top ten pitfalls, untruths, and scams while dating
The preparation and nuances of connecting and dating offline
The new you – with more energy, more focus, and more purpose
and so much more…
This book, which sets out an easy-to-follow, twelve-week program, is strategically arranged to progressively build your confidence and skills so that you will succeed with your goals, even if you've had lackluster results in the past.
Don't leave it to chance to meet your next travel companion or life partner…
Was: $14.97 Now: R&R Book
STILL NOT DEAD: A Sam Sunborn Novel
by Charles Levin
Genre: Suspense / Thriller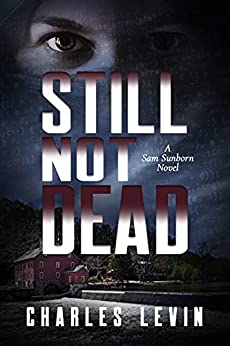 STILL NOT DEAD, the new fast-paced thriller from the bestselling author of the NOT SO DEAD Trilogy.
Sam Sunborn is dead. But is he really? Sam is not physically here, and his wife Monica resents him for deserting her and leaving their son fatherless. Yet, from the digital beyond and with Monica's reluctant help, he's dead set on stopping the most diabolical terrorist scheme the world has ever known.
Ashaki LaSalam has escaped from prison with the help of her lover, a mob boss with vast resources and a deadly secret. And Ashaki is bent on revenge after the U.S. left her Kurdish mother to be raped and killed when America abandoned its Mideast allies. With a revolutionary neural weapon that can erase anyone's memories forever, she launches devastating mass amnesia attacks, first on political leaders and then entire cities. Can America survive this mad assault on our minds?
If you like heart-pounding action, mind-bending inventions, and terrifying villains, then you'll love Charles Levin's gripping saga…
Was: $4.99 Now: R&R Book
The Full Extent
by Richard Botelho
Genre: Non-Fiction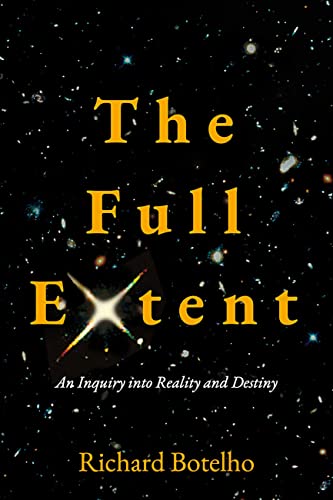 "The greatest science and spirituality ever written." The Full Extent explores the true nature of reality and the implications for the human future. Quantum physics has revealed unprecedented new truths about the universe and our existence. A new paradigm is emerging, one featuring the primacy of Mind and Spirit, and this fact confirms the inevitability of a First Mind or God. The Full Extent proves we are spiritual beings living in physical form and that our souls are crucial to universal destiny…
Now: $4.99
Refuel: A Driven World Novel (The Driven World)
by Chiquita Dennie
Genre: Romance
Refuel is a fast-paced, emotionally charged, sexy, sports romance written in K. Bromberg's Driven Worlds project.
Arianna Pierce is on the precipice of watching her dreams come to life as the newest race car driver for her family's business. She's breaking barriers as the first African American woman on the team, but unfortunately, she's up against racing's top driver.
Kamden "Kash" Coleman is the man everyone wants to be and the driver everyone wants to beat. This time around, Arianna just might get her chance. Kash's life is rife with chaos right now. Between the pressures of his career, problems with an ex, and the very real possibility that he could've fathered a child, it's all he can do to keep his head in the race and his heart in the right place. Arianna is the distraction he doesn't know he needs.
Will the rivals find their way through the chaos and into love?..
Now: $3.99
Also Available through Kindle Unlimited
Flopper
by Colleen Charles
Genre: Romance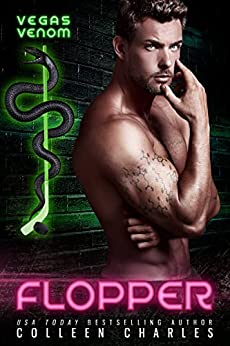 As the top goalie in hockey, I live a sweet Vegas lifestyle. Then tragedy strikes, making me sole guardian to my niece. Enter the ideal woman, upending me and my single dad life. She confesses that she needs lessons in seduction and wants me to teach her. When we kiss… I see stars. I catch feelings. But I can't let myself fall all the way. Right?..
Was: Now: $4.99
The Reluctant Bride
by Monica Murphy
Genre: Romance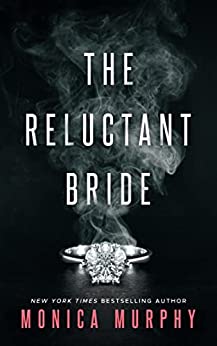 One moment I'm the forgotten daughter of one of the most wealthy families in the country, and the next I'm the blushing bride in an arranged marriage. My fate is sealed in my wedded union with a complete stranger.
While I try to remain strong, I find myself craving the very man I swore to hate.
My husband…
Was: $3.99 Now: $0.00
Family Royale
by Avery Blake
Genre: Science Fiction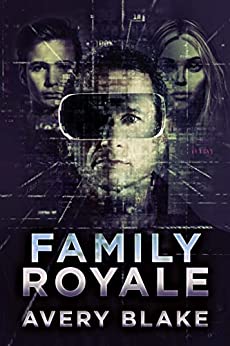 Dennis Hoke lost his wife and son because of his alcoholism. The Family Royale gaming competition is his chance to finally be the father Orin needs. But what starts out as bonding derails as Dennis becomes addicted to success and newfound stardom…
Was: $4.99 Now: $0.00
Heat To Obsession
by Nolon King
Genre: Suspense / Thriller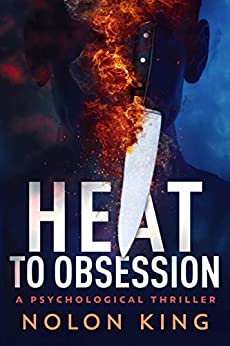 From the best-selling author of Pretty Killer, No Justice, and 12 comes Heat To Obsession, a delectable new stand-alone thriller by Nolon King.
Superstar chef Amanda Byrd had it all — a loving husband, two beautiful kids, and a critically-acclaimed restaurant — until her epic meltdowns caused her marriage to implode. After a humiliating year of therapy and eating crow, her husband Mike has agreed to take her back, as long as she continues to keep her inner diva in check.
Amanda's guilty secret: during that year of separation, she had an affair with the talented young chef, Noah, who worked in the hotel where she stayed after Mike kicked her out. Nothing serious, just a fling that she broke off as soon as Mike let her come home.
But her indiscretion comes back to haunt her when a Hollywood power couple offers Amanda her own cooking show — with Noah as one of the cohosts. Her unsuspecting husband demands she say yes: Mike resents that Amanda's restaurant doesn't bring in what it used to, and private school for two kids isn't cheap.
It's soon clear that Noah hasn't given up on luring Amanda back into his bed. He's willing to destroy anything that stands between them: her family, her reputation, her career … and maybe her sanity.
A gut-wrenching, suspenseful thriller, Heat To Obsession is perfect for fans of Darcey Bell and Harlan Coban…
Was: $2.99 Now: $0.00
Z2134
by Sean Platt
Genre: Teen & Young Adult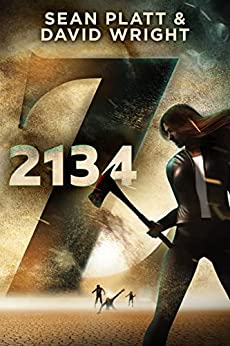 The year 2134 in a dystopian America, one century after the zombie plagues obliterated the world's population. Survivors formed six walled Cities, all ruled by a totalitarian government that enforces strict control. Obey your government. Be a good citizen. Do not break the law…
Was: $4.99 Now: $0.00