Children's and Middle Grade
Read these books for FREE while eveyone else has to pay for them!
Frankie's Wish: A Wander in the Wonder
by Once Upon a Dance
Genre: Children's and Middle Grade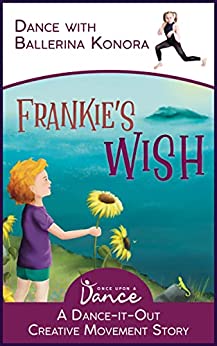 A heartwarming story of gratitude.
A reminder to enjoy the journey.
Travel to a mysterious island alongside Frankie to make a wish on a magic feather. The path to the hidden feather will only be revealed through patience, wits, and joy. But time is running out, and wishes are only granted on one special day.
Dance along with the creatures of the forest and a professional ballerina in this interactive story exploring movement and dance fundamentals with a powerful message about what's important in life…
Was: $2.99 Now: R&R Book
The Adventures of Jimmy Crikey: The Emerald Lake
by Wallace Briggs
Genre: Children's and Middle Grade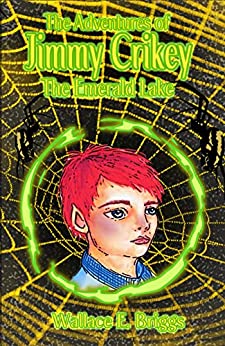 JThis is a stand-alone, fourth in series, of the adventures of Jimmy Crikey, the alien orphan who, despite cruel bullying, decided to make his home on Earth. He numbers among his friends the four witch guardians of Earth's realms and the ancient Lord Oron, aka The Weatherman.
The underground Emerald Lake, the home of the Aquamites, is invaded by a flesh-eating, fire-breathing serpent, which is impervious to the magic of the four guardian witches. Matilda, the chief witch, asks for Jimmy's assistance.
Jimmy accompanies Elwinn, witch guardian of everything associated with water, to visit the Emerald Lake. They arrive at a plausible plan to capture the serpents in a spider's web net.
Their strategy is complicated because Jimmy cannot breathe underwater unless included in Elwinn's bubble. Several of the strongest young Aquamites agree to act as live bait to entice the serpents into a lake in an extinct volcano's caldera.
Once the serpents are lured into the volcano's lake Jimmy, with the help of his starship SR3 and XRU, the intelligent computer/navigator, will trap the reptiles in a spiders web net, ready to drag the creatures into the cold depths of deep space.
Jimmy's heart is captured at first sight of Annison, a young, golden-headed Aquamite who is also the daughter of Milton, the leader of the tribe.
During the operation to rid the Aquamite's world of serpents, Annison is seriously injured when one serpent takes a bite out of her lower tail. She is dying from the loss of blood. The witches do not have the power to help. There is no time to get her to Jimmy's home plane of Attalia for advanced surgery.
All appears lost until Lord Oron reveals his real identity. Lord Oron is one of the Lords who serve the all-powerful Master. The Master could save Annison, but he refuses to bring a subject back to life from the dead. Can Lord Oron persuade the Master to intervene and save the life of Jimmy's first love, Annison?..
Was: $3.99 Now: R&R Book
Dance Stance: Beginning Ballet for Young Dancers with Ballerina Konora
by Once Upon a Dance
Genre: Children's and Middle Grade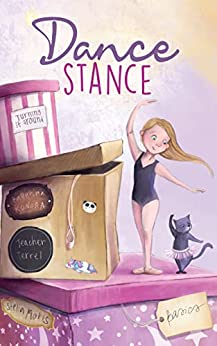 Once Upon a Dance turns to an older audience (8+) with their debut of a third series for young dancers…
Was: $4.99 Now: R&R Book
Happy Jack Sad Jack—A Bullying Story
by Mark Bello
Genre: Children's and Middle Grade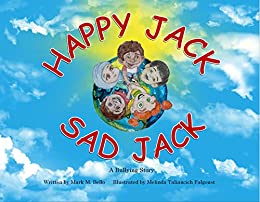 Jack has always been a very happy little boy.
But when he starts kindergarten, he discovers he is different than the others. For the very first time, he is bullied—Happy Jack suddenly becomes Sad Jack.
What should Jack do? Should he tell an adult? His parents? Would his teacher or principal understand? What can they do to help?
As parents, we want certain things for our kids. Mainly, we want them to be happy. Can today's kids celebrate their differences, or are they doomed to fight over them like generations before?
Jack's school community learns an important lesson as attorney/author Mark M. Bello presents Jack's compelling story in rhyme, beautifully and dramatically illustrated by Melinda Falgoust:
"People are different in color, shape, size.
Ears, noses, mouths, and different shaped eyes…
Was: $4.99 Now: R&R Book
The Adventures of Jimmy Crikey in Parallel Worlds
by Wallace Briggs


Genre: Children's and Middle Grade

Jimmy Crikey is the alien orphan who decided to make his home on Earth. Among his friends are four witch guardians of Earth and Lord Oron, The Weatherman. Alien omnivorous wormz invade Earth. The organisms are immune to the magic of the witches. Jimmy seeks the help of his technically advanced friends on Attalia, his home planet. Jade, the apprentice witch, stows away on the starship, but they are attacked in another dimension by more wormz. Recovered to the safety of Attalia, President Alpha calls upon his scientists to devise a solution. They arrive at a plan, and it is Jimmy's task to deliver salvation. The Wormz hinder their efforts because they can bore into parallel worlds and their chasers. Jade becomes infected and needs the assistance of the Attalian scientists to save her life. Will Jade recover in time to apply her unique skills to help Jimmy rid the world of Wormz?…

Was: $2.99 Now: R&R Book

The Egg Cookbook for Kids: Easy and fun recipes for kids to make
by Sally Mooney


Genre: Children's and Middle Grade

A delightful cookbook for kids aged 3-9 years with easy and fun recipes
If you are familiar with Chicken Chook and Rob the Rabbit, you will know that they like to cook and this is their very own Egg Cookbook. Every recipe includes an egg or two. Whoever knew what you could do with an egg or two, did you?
Cooking with kids has so many benefits, but most importantly it is a fun and memorable experience for kids to enjoy…

Was: $2.99 Now: R&R Book

Sadoni Squirrel: Superhero
by Once Upon a Dance


Genre: Children's and Middle Grade

A whimsical tale of an unlikely hero in search of a sidekick—except Sadoni's friend doesn't even believe she has superpowers. Will they ever team up?
"It delivers the messages of trusting one's self, trusting others, asking for help when in need, and always offering help even to those who had once doubted us…

Was: $3.99 Now: R&R Book

Shadows by the Lighthouse
by Melissa Puritis


Genre: Children's and Middle Grade

Welcome to Summerset Island, where the sand is golden and murder looms on the horizon.
Summerset Island's lighthouse is a beacon for beach lovers; the sand is golden, the sea glistening, the locals welcoming, or at least welcoming to the visitors who are wealthy enough to stay…

Was: $2.99 Now: R&R Book

Finish the Story! Harriet Tubman's Secret Raid
by Jeffrey Bensam


Genre: Children's and Middle Grade

Finish the Story! Harriet Tubman's Secret Raid takes middle-grade readers and the story's two young characters on an interactive mission with Harriet Tubman! This fast-moving, colorfully-illustrated adventure bursts out of a true backstory about this American heroine's little-known Civil War victory…

Was: $6.99 Now: R&R Book

The Tocks on the Clock
by Jozef K. Richards


Genre: Children's and Middle Grade

"The arms on my clock point to different spots. Someone lives at each. I call them the Tocks."
Desi journeys through a fantasy land with her dog, Lola, and her cat, Jack, to visit twelve legendary monsters known as the Tocks. Imaginative, colorful characters and imagery capture attention as the reader is familiarized with numbers and time through rhyming verses and visual reinforcement that avoids the tone and presentation of a lesson…

Was: $15.99 Now: R&R Book

Freya, Fynn, and the Fantastic Flute: A Dance-It-Out Creative Movement Story
by Once Upon a Dance


Genre: Children's and Middle Grade

Boisterous bats, zany zombies, and giddy ghosts await readers in this tale of sibling friendship, silly creatures, and magical music.
In the Dance-It-Out series, created by an award-winning dance teacher, children act and move alongside the characters, and Ballerina Konora joins each page with movement suggestions…

Was: $3.99 Now: R&R Book

Illustrated Step-by-Step Baking Cookbook for Kids Vol. 1
by Skye Wade


Genre: Children's and Middle Grade

We created this book for children, but we recommend it for adults as well. It's for those who don't like to read boring bricks of text but prefer to get right down to business, learning skills as they go. You won't find a book easier to use than this one.
Not only does it have illustrated recipes for delicious dishes with concise, detailed descriptions, but it also has important information about the basics of baking that we've simplified and illustrated…

Was: $3.99 Now: R&R Book

The Eggplant Emperor From Another Dimension in My Brother's Closet
by Adam J. Mangum


Genre: Children's and Middle Grade

In Malsman Lake, Minnesota, weird is normal. But when the strange becomes dangerous, two fifth grade friends are the only ones who can save their town and maybe the world!
Best friends Sammie Stadler and Rahul Patil start investigating after their fifth grade classmate Dylan's house disappears…

Was: $2.99 Now: R&R Book

Belluna's Big Adventure in the Sky: A Dance-It-Out Creative Movement Story for Young Movers
by Once Upon a Dance


Genre: Children's and Middle Grade

Belluna is a basketball player, sister, and daughter with one remarkable feature. While on a family outing, a storm sweeps Belluna up on a wild ride. As she is tossed about by the wind, Belluna discovers she can overcome her fear and embrace her uniqueness to take control of her movement and her mind…

Was: $3.99 Now: R&R Book

Brielle's Birthday Ball A Dance-It-Out Creative Movement Story for Young Movers
by Once Upon a Dance


Genre: Children's and Middle Grade

Pull back the curtain on the children's imagination stage where kids join Brielle celebrating her seventh birthday on the moon. A was-it-just-a-dream adventure packed with movement concepts and subtle life lessons. Ballerina Konora suggests moves to develop body coordination, focus the breath, and learn dance fundamentals…

Was: $2.99 Now: R&R Book

Jimmy Crikey's Adventures in the Sky Islands (and beyond)
by Wallace Briggs


Genre: Children's and Middle Grade

Jimmy Crikey is the orphan alien who chose to live on Earth.
Once bullied beyond endurance Jimmy developed his abilities to protect his new Roombelow home from the dangers that threatened.
Far above Earth, the Sky Islands are invaded by the galactic race of Zyrons.
It needs Earth's four witches, Lord Oron the ancient Weatherman and the developing magic of the tiny apprentice witch, Jade, to overcome the invaders, with a little help from Jimmy Crikey and XRU…

Was: $2.99 Now: R&R Book

The Amazing Adventures of Jimmy Crikey
by Wallace Briggs


Genre: Children's and Middle Grade

The Amazing Adventures of Jimmy Crikey', takes young readers to other worlds with their new friend. Jimmy. overcomes the bullying and releases a strong inner self. An orphaned alien living on Earth he uses his skills as a force for good – from turning off the rain to stop a destructive flood, to bringing justice upon ruthless diamonite-stealing traders…

Was: $1.57 Now: R&R Book

Honey And Salt
by David Perlmutter


Genre: Children's and Middle Grade

The story is narrated by Olivia Thrift, a.k.a. the Manitoba based pre-teen super-heroine Captain Fantastic. After filling us in about her background, she then proceeds to speak about her first meeting with the members of the Canadian Consortium of Super-heroines, all of whom are her age or slightly older and based in different parts of Canada…

Was: $2.99 Now: R&R Book

That's How It Was
by Hazel Pacheco


Genre: Children's and Middle Grade

Long before dads became parents, they were kids. Ever wonder what your dad was really like those many years ago?
Sarah and Melissa get their chance to find out. You see. . . many, many, many years ago, ten-year-old Randy Ray lived with his family, in a farmhouse in the country…

Was: $2.99 Now: R&R Book

The Making of a Master
by Kai Strand


Genre: Children's and Middle Grade

As a Spirit of Security, Frank gives his personal touch to maintaining peace in the Underworld city of Concord. From traffic control to providing new equipment for the playground, he works to keep the citizens of Concord safe and happy.
Frank grows concerned when signs of a failing infrastructure appear – small piles of dirt in unexpected places, damp spots on the walls – especially as his sister, Dawn, is scheduled to spend an entire week in Concord…

Was: $2.99 Now: R&R Book

Beyond Belief: The Adventure Begins
by Ronald Crouch


Genre: Children's and Middle Grade

Kenai's parents taught him critical thinking skills before they disappeared. That was handy, because now he needs them.
He needs them because he is having a strange night. He's being chased by Men In Black. Weird. He is lost in a pitch-black museum after hours. Definitely unusual…

Was: $3.99 Now: R&R Book

Alex the NOT SO Great
by Liam Murphy


Genre: Children's and Middle Grade

The bullies are after him, so is real-life. And he keeps getting beat… by a girl!
After being humiliated by a girl in front of his entire team, now Alex is being hunted by bullies. As the bullies close in on him, Alex can't seem to tell the difference between real-life and imagination…

Was: $2.99 Now: R&R Book

The Moon: 20 questions kids ask about about the Earth's constant companion
by Yvonne Krishnan


Genre: Children's and Middle Grade

Have you always wanted to know more about the Moon and discover it like Neil Armstrong and the other astronauts that have walked on its surface? Well, you might not be able to go to the Moon yet, but this book will answer the many questions you have about Earth's constant companion, our beautiful Moon…

Was: $6.99 Now: R&R Book

The Day Teo Put His Toys Away
by Laura Lane


Genre: Children's and Middle Grade

Full of color with wonderful illustrations this book draw you into the story about cute small bear.
The main lessons of the story to teach children to help parents, to tidy up their toys and to keep their rooms clean.
Every page of this book provides parents with advice how to teach their children to be responsible and organized…

Was: $2.99 Now: R&R Book

Kits and Cubbyholes
by Loralee Evans


Genre: Children's and Middle Grade

When British 12-year-old William Taylor finds himself mysteriously transported to American siblings Ani and Jax's 21st century backyard, the kids embark on an unexpected and exciting adventure as they try to get Will back to his own time!…

Was: $0.99 Now: R&R Book

The Inventor in the Pink Pajamas
by Kim Gorsuch


Genre: Children's and Middle Grade

Have you ever wondered how something was invented? Brooke Fairley has! Fascinated by the everyday things that make life easier, Brooke sets out to learn how inventions are discovered, and is inspired to create her own.
Young readers easily relate to Brooke's nervousness about presenting her favorite inventor to her classmates, and root for her as she overcomes her fear…

Was: $4.99 Now: R&R Book

Nellie the Narwhal
by Sarah Cullen


Genre: Children's and Middle Grade

Come on an underwater adventure with Nellie the Narwhal as she looks for some friends to play with. Nellie goes searching for a tail slapping whale, a turtle playing hide and seek and a juggling octopus. I wonder if they will play with her?
This colourful, vibrant book is fun and playful with some ocean education to help nurture children's love of the underwater world…

Was: $3.80 Now: R&R Book

Riddles and Brain Teasers for Kids aged 4-10
by Little Monsters


Genre: Children's and Middle Grade

Looking for a fun and interesting activity for your kids? If so, then look no further.
In a world where children's lives are becoming increasingly more invested in social networks, it is more important than ever to teach children in any way possible and to create bonds with them outside of the internet…

Was: $5.25 Now: R&R Book

Roger Tarkington and the Magic Calendar: Quest for Middle School Greatness
by I.M. Maynard


Genre: Children's and Middle Grade

Roger Tarkington desperately wants a re-do given his unlucky, unfortunate start to middle school.
The 6th grader's luck changes remarkably when he uncovers a time travel calendar that lets him repeat days of the week. This new magical power could help end his embarrassing mistakes and turn the tables on Kyle Brossman, the origin of his school troubles…

Was: $2.99 Now: R&R Book

Trombone Twosome
by S.R. Hollowell


Genre: Children's and Middle Grade

He's a nice foster kid. She's one of the popular girls. Can these two ever really be friends?
Ollie Warren is a foster kid with a dream: to play trombone just like his grandfather. As soon as he's old enough to join the school band, a bully steps in and puts a major wrench into his plans…

Was: $3.99 Now: R&R Book

Devon Savant
by Yolanda Guess


Genre: Children's and Middle Grade

Devon's autism made him feel like a prisoner in his own body. Unable to communicate his true feelings, Devon became withdrawn…

Was: $9.99 Now: R&R Book

30 very short stories for children
by Victor O.Night


Genre: Children's and Middle Grade

Welcome to a wondrous world of animal stories! You're about to embark on an adventure that will take you to many different countries. You'll meet lots of interesting characters along the way, like lizards, frogs, toads, and even a few elephants!
Good morals are something we learn from our parents and communities…

Was: $0.99 Now: R&R Book

I Smile For Grandpa
by Jaclyn Guenette


Genre: Children's and Middle Grade

Discover the heartwarming relationship between Grandpa and his Little Buddy in this touching book. When Grandpa is diagnosed with a dementia disease, Little Buddy realizes playing soccer together won't quite be the same. But, while the activities that Grandpa can do are changing, there is still much fun to be had…

Was: $5.00 Now: R&R Book

ZIN MIGNON and the SECRET of the PICKLED PIGS' FEET
by Michael Daswick


Genre: Children's and Middle Grade

MasterChef meets Artemis Fowl in the fantastic adventures of 13 year-old culinary genius Chef ZIN MIGNON.
Zin has found a secret note: "Son. If you've found this, I'm probably baking bread behind the Pearly Gates. It's important you know the truth…" Thus, the tale of Zin Mignon begins at the bottom of a jar of pickled pigs' feet in his father's pathetic Brooklyn deli…

Was: $6.99 Now: R&R Book