Read these books for FREE while eveyone else has to pay for them!
Greatness Beyond the Badge: The Three Key Principles for Self-Awareness
by Michael Laidler
Genre: Non-Fiction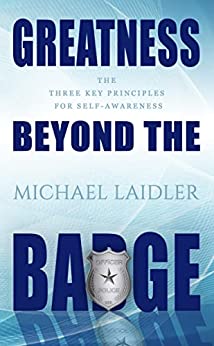 Learn the key principles for self-awareness. Discover, understand, and implement the right strategies today!
Are you a law enforcement officer or someone who works in a high-stress environment? Do you have the feeling that you are expected to protect and serve others, place the badge before the individual, but lose yourself in the process?
It's vital to recognize who you are by taking a look into the mirror and build the foundation to start working on your self-awareness growth journey. Why? Because this increases your unique selling position, reduces dissonance, maintains relevancy, and prepares for your next life cycle and continuous growth.
In this book, author Michael Laidler will guide you step-by-step through strategies that can be utilized every day…
Was: $3.99 Now: R&R Book
How To Get Organized and Manage Your Time For Success
by MJ Sage
Genre: Non-Fiction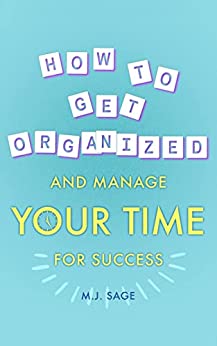 Ready to optimize your life to create successful habits? Then this book is for you!
Our world is full of distractions. It's easy to get stuck in the daily grind and neglect the choices that set us up for a healthier, happier path.
Creating the right habits for you doesn't have to be complicated.
You can achieve balance by making room for the attitudes and behaviors that give you a sense of peace and pride in your daily life.
If you want to bring more order to your life and expand your potential, you need to learn How To Get Organized And Manage Your Time For Success.
Organizing your life will allow you to efficiently make room for the successful habits you want to introduce.
Take control over your time by investing it to benefit yourself, not just meet your needs.
Inside this book, you'll discover everything you need to know about:
how to create successful habits to work smarter, not harder
optimizing your life for daily efficiency in time and managing tasks
creating space for what you want to spend your time on
how to develop these habits into sustainable, long-term behaviors
…plus all the tips and tricks to get you started on your path to success today!
You can have freedom and success! No longer will you be held back by a cluttered life.
Learn how to take back your own time with How To Get Organized And Manage Your Time For Success!..
Was: $9.99 Now: R&R Book
EDEN THRIVES WITHIN : A Collection of Awakening Poetry
by Jonathan Harrison
Genre: Non-Fiction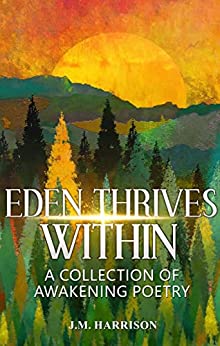 EDEN THRIVES WITHIN is a collection of poetry of awareness from award-winning spiritual author J.M. Harrison. Sharing the oneness uncovered beyond the everyday mind, these easy to read poems of enlightenment encompass the sacred, the sublime, the everyday and the humorous. Whether you're just starting out on your spiritual path, or a well-traveled soul, there is nourishment and inspiration waiting to be discovered within these mystical poems…..
Was: $4.99 Now: R&R Book
The Power of Self-Belief
by Caren Paskel
Genre: Non-Fiction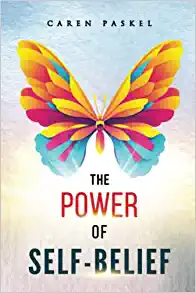 Caren reawakens the power of her self-belief through triumphing over the tragedy of losing her husband David. She finds the strength to live for 2 people and follow her heart's path in yoga and coaching by sharing timeless wisdom and the story of her spiritual path amongst loss. Stepping into your power is acknowledging that greatness inside you and showing up to life with power in your self-belief and it's a language you can understand…
Was: $16.99 Now: R&R Book
Gaslighting: Empower yourself and develop the necessary skills needed to prevent being manipulated by toxic people
by Margaret Morrison
Genre: Non-Fiction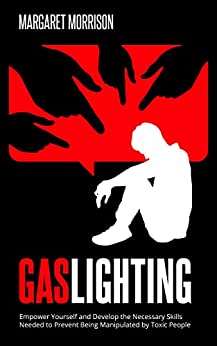 Gaslighting is a form of emotional abuse that can be incredibly damaging
Is there someone in your life who constantly questions your feelings, judgment, and sanity?
Is your self-esteem shattered, finding it challenging for you to set boundaries?
Do you want to stop your misery and frustration and live a life free of lies and uncertainty?
The Gaslight Effect is an eye-opening book that will teach you what gaslighting is and how to protect yourself from it in all areas of your life. Gaslighting is a form of emotional abuse where the abuser manipulates the victim into doubting their own memory, perception, and sanity. It's an insidious form of control that can have devastating effects on the victim's mental health and well-being.
If you're dealing with a gaslighter, this book will help you see what's really going on and give you the tools you need to protect yourself…
Was: $3.99 Now: R&R Book
The Alaska Pages
by John Wyatt
Genre: Non-Fiction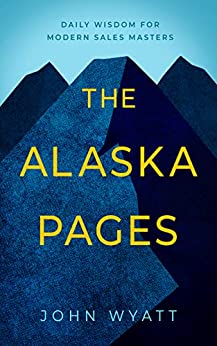 Based on the famous tao te ching style of single page chapters, but reflecting on sales lessons from masters of all industries, The Alaska Pages was started while on sabbatical by John Wyatt after he experienced burn-out in his first medical sales job.
Using this book will help you reorient yourself to work daily for massive success and finding sales motivation in even the must mundane or painful of rejections…
Was: $0.99 Now: R&R Book
Crush Your Kryptonite: How to Conquer Your Weakness and Unleash Your Superpower
by Nate Hambrick
Genre: Non-Fiction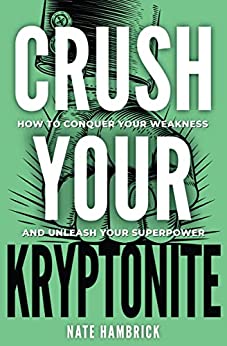 Are you tired of living a stagnant life?
Have you tried to achieve your dreams and repeatedly come up short?
Have your New Year's resolutions turned into documented proof of your failures instead of goals achieved?
If so, this book is for you.
In this action-oriented book, motivation expert Nate Hambrick presents strategies to help you push forward when the rest are falling behind.
In Crush Your Kryptonite, you will learn how to…
Was: $0.99 Now: R&R Book
The Heroic and Exceptional Minority: A Guide to Mythological Self-Awareness and Growth
by Gregory Diehl
Genre: Non-Fiction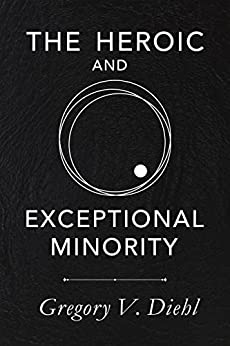 Many people struggle throughout their lives, unable to identify the source of great inner existential discontent. No matter their material comfort or good fortune, they cannot escape the idea that they do not live the lives they ought to. They are not in environments that support their deepest personal growth and development. They are not the people they feel they are meant to be, and the world never works the way they know it could.
Every day, exceptional minds like these begin to suspect that the way they operate is different than the norm. They realize early on that they have profound capacities for original insight, feeling, action, choice, and meaning. But without mentoring guidance or a sense of social belonging, they feel lost—alone and alienated in their individuality.
What can we do to better understand the hidden parts of ourselves, to prevent our uncommon personal growth and development from becoming bridled by pressures toward the conventional? How can we learn to identify and embody the heroic values that matter most to us? The answer lies in deep personal inquiry about the shared existential strengths and limitations that define us, including how to apply them to our self-improvement in an incompatible world…
Was: $9.99 Now: R&R Book
Everyone Is an Entrepreneur: Selling Economic Self-Determination in a Post-Soviet World
by Gregory Diehl
Genre: Non-Fiction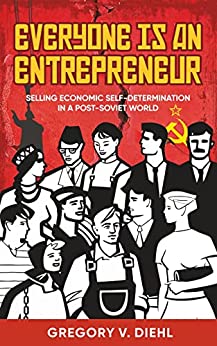 Westerners today grow up with abundant opportunities to determine their own values, identities, and roles in society. But for generations, millions who lived under Soviet rule in the USSR had these essential freedoms withheld, determined instead by a central authority that claimed the right to choose for them and enforce compliance. Thirty years after the Soviet Union's decisive collapse, the old communist paradigm continues to limit those who come of age in a post-Soviet world.
Everyone Is an Entrepreneur showcases the experience of an American author acclimating to life in the developing post-Soviet economy of Armenia. Along the way, he examines how the intelligent and hardworking people he lives among are stuck in a state of transition away from all-encompassing, bureaucratic control…
Was: $9.99 Now: R&R Book
How to Talk to a Man and Feel Heard: 9 Mistakes Women Need to Avoid
by Sue Shepard
Genre: Non-Fiction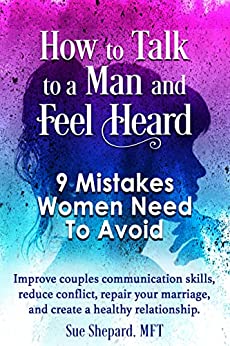 Discover new perspectives and simple to implement techniques to improve communication in your relationship. This book offers lots of wisdom to transform the way you look at communicating. It is well written, easy to digest, has actionable tips, and the author's use of stories really helps to make the information relatable. The author is a Licensed Marriage & Family Therapist that has been working with couples for over twenty years…
Was: $3.99 Now: R&R Book
Barefoot – A Surfer's View of the Universe
by Andrew Pacholyk
Genre: Non-Fiction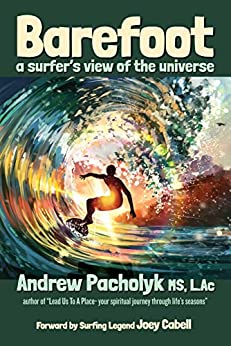 Ready to feel the beating heart of existence? Kick-off your shoes and discover the ultimate way to navigate uncharted waters.
Andrew Pacholyk was a gawky kid with big ideas. Awkward and out-of-place as a teen, he relished the moment he discovered dancing and the ecstasy of the rhythm of his body. But it wasn't until he caught his first wave on the wide-open ocean that this nature-lover truly began to comprehend the vast balance on tap in the cosmos.
Barefoot ~ A Surfer's View of the Universe is the unvarnished true tale of a spirited man's life with sand between his toes and senses on high alert. With stunning lessons of solace and eye-opening insights, the lifelong surfer, professional dancer, and acupuncturist's journey through the blue serve as an everyday account of the power of paying attention…
Was: $9.95 Now: R&R Book
Customer Escalations Management: The Golden Recipe
by Nikolaos Zormpas
Genre: Non-Fiction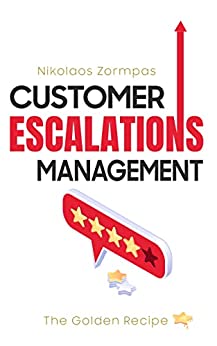 Are you ready for AMAZING Customer Service & Experience?
What about EXCEPTIONAL Service Delivery?
Do you want to see your customers returning back Again & Again?
If so, then this is the book for you!!!
No one likes complaints, especially from customers. What if we look at these complaints differently though, by seeing them as opportunities instead of problems? When customers raise an issue with your business, they're giving you a chance to make it up to them instead of just taking their business elsewhere. It's also a chance to learn what areas in your business may be problematic and need fixing.
You should still aim to avoid escalations; nevertheless, your attitude toward them should make all the difference.
In Customer Escalations Management: The Golden Recipe, you will discover:
◆ The 8 phrases and words you should never use when dealing with complaints to avoid further aggravating your customers…
Was: $2.99 Now: R&R Book
Build brains back better with Skorba
by Psonchis


Genre: Non-Fiction

When the dust settles after disruptive events…"Build brains back better with Skorba" – remain relevant in a world of rising artificial intelligence and robots! Support neuroplasticity the ancient way to regenerate, inspire, and transform to a growth mind for a more future-proof life, based on your expanded human strengths…

Was: $14.90 Now: R&R Book

I Have a Horse… Now What: How Grooming, Training, Riding, and Equine Competitive Activities Can Build a Lifelong Bond
by Meredith Hill


Genre: Non-Fiction

A horse is a horse, but this is your horse.
✓ What are your plans for your horse once you've signed on the line and paid?
✓ Do you have a trainer lined up?
✓ Have you decided how you're going to start working with your horse?
✓ Are you having trouble with those introductory icebreakers, and now you think your horse hates you?
✓ Are you wondering if you should have bought a horse after all?
Congratulations on deciding to take the step of adding a horse to your life! By now, you've made plenty of hard decisions, such as choosing the right horse and finding an ideal environment for him…

Was: $3.99 Now: R&R Book

The Eight Crafts of Writing
by Stefan Emunds


Genre: Non-Fiction

Most books on writing specialize in one, two, or three crafts, but none focuses on the overview (yep, that's a paradox). Until now. The storytelling map is finally here: The Eight Crafts of Writing.
The Eight Crafts of Writing is great for aspiring writers and writers who are a few years into their writing journey but got lost in the weeds – as it happened to the author…

Was: $8.88 Now: R&R Book

The Manual For Humanity Thriving In The New Earth
by Tat Jane Bego Vict


Genre: Non-Fiction

A Revolutionary Book For The Current Times and Our Glorious Future Ahead!
The Manual For Humanity Thriving In The New Earth contains essential knowledge for the current new phase of our human evolution.
What and why is happening in our New Reality and how we can recalibrate to be aligned and benefit most from these monumental times designed for our evolution is thoroughly processed and explained…

Was: $5.99 Now: R&R Book

Black, White, And Gray All Over; a Black Man's Odyssey in Life and Law Enforcement
by Frederick Reynolds


Genre: Non-Fiction

In a classic example of not judging a book by its title or cover, this book is far more than just "cop stories"; it is a looking glass into life as it relates to police work in ways that had not been thought of before. Growing up in Detroit in the 1960s and 70s, the author set out on a path of destruction, was homeless at times, and dealt with drugs and gangs, and even ended up in jail…

Was: $6.99 Now: R&R Book

Financial Strategies for Real Estate Investing: The Best Ways to Contact Investors and Finance Your Real Estate Projects to Retire with Massive Wealth
by Michael Steven


Genre: Non-Fiction

A bank loan is not your only financing option.
You've found a great deal on a promising property that you're sure will pay off financially.
Exceptional location, sturdy structure, lots of potential, and a bargain price!
It's a deal that's hard to resist, and you know exactly how you can make money off this project…

Was: $4.99 Now: R&R Book

How To Profit From Bitcoins After 2021 (Even If You Are A Latecomer)
by Minerva Singh


Genre: Non-Fiction

My book is aimed at people who come to the world of Bitcoins and other cryptocurrencies late, (especially after November 2020). The overarching theme of my book is that 2021 is the year when cryptos in general and Bitcoin, in particular, have come of age. While we may never see the rock bottom prices of a few years ago, it is still entirely possible to profit from Bitcoins if one moves smartly and sensibly…

Was: $4.99 Now: R&R Book

Undaunted in Darkness: Finding Your Path From Broken to Bold
by Elizabeth Meyers


Genre: Non-Fiction

"An extremely delightful read…" – David Clarke
"This book is life changing and an excellent resource for those, like me, who've experienced tremendous loss." – Victoria Chapin
Experience the transformative power of grace in this practical and doable roadmap to lead you from broken to bold…

Was: $0.99 Now: R&R Book

Worship in the Wilderness: Let Praise Lead the Way
by Michael Lacey


Genre: Non-Fiction

We are called to worship at all times: on mountaintops, in the valleys, in the land of promise, and in the wilderness.
For you, the wilderness may be a financial drought, or maybe physical, emotional, or spiritual. These seasons are not usually the direct result of sin but rather a God-ordained time for you to learn more about His character and will for your life…

Was: $0.99 Now: R&R Book

Crusade Against Kidney Disease & Ageing
by Deb Bose


Genre: Non-Fiction

Declare a crusade against the chronic kidney disease (CKD) and accelerated ageing by getting educated on diverse interventions with possibility to stop and even reverse its progression.
Kidney is one of the most important organs in the human body, and it is one of the most interesting too…

Was: $2.99 Now: R&R Book

The Art of Senior Dating: How to Attract a Travel Companion, Trusted Friend or Romantic Partner
by Ravina M Chandra


Genre: Non-Fiction

Are you tired of traveling alone? Sick of cooking for one? Bored with the same routine? This book is for you.
Whether you have remained single most of your life on purpose, or you have recently become single after years with a partner, it can be tough making new friends, not to mention immersing yourself in the dating world at this stage in life…

Was: $14.97 Now: R&R Book

Trial, Error, and Success: 10 Insights into Realistic Knowledge, Thinking, and Emotional Intelligence
by Sima Dimitrijev


Genre: Non-Fiction

We make wrong decisions when we rely on what we know rather well and fit it like a square peg in a round hole. With examples beyond wrong decisions, "Trial, Error, and Success" shows when, why, and how to depart from proven science and verified recipes. It shows that we should focus on differences between the existing knowledge and the changing reality…

Was: $6.99 Now: R&R Book

We Never Knew Just What It Was … The Story of the Chad Mitchell Trio
by Mike Murphey


Genre: Non-Fiction

Of all the groups to emerge during the folk era of the 1960's, first the Chad Mitchell Trio and later The Mitchell Trio were unequivocally the best. Their complex harmonies, sense of comedic timing and stage presence were unique to the folk movement. They didn't enjoy the commercial success of other groups because their material made political and social statements that radio and television refused to play…

Was: $7.99 Now: R&R Book