Read these books for FREE while eveyone else has to pay for them!
Automatic Stay
by Mark Shaiken
Genre: Suspense / Thriller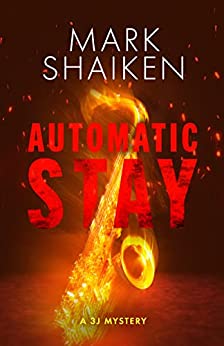 Six Kansas City jazz clubs have somehow managed to survive the Covid pandemic. Now they must battle an unknown enemy who runs an anonymous disinformation campaign on social media to try to put the clubs out of business. Will they be able to stop the campaign in time to save the clubs and keep jazz alive in the city?..
Was: $8.99 Now: R&R Book
Take the Shot
by C. M. Conney
Genre: Suspense / Thriller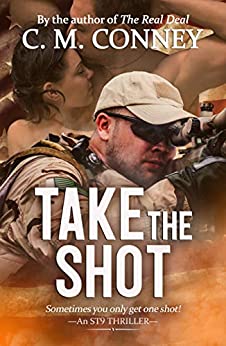 Ronny Mitland, a spotter for Navy SEAL team nine, has set his sights on Cameron Howard. And he isn't the only one. Al-Jadr, an emerging terrorist group, also want her to complete the computer programming on a surveillance device they've stolen.
Unfortunately, Ronny's wife and job are getting in the way of his pursuit. Before he can explain his friends with benefits arrangement with his wife, Cameron is kidnapped by Al-Jadr operatives.
And now Ronny has his sights set on Al-Jadr…..
Was: $3.99 Now: R&R Book
You Have The Right to Remain Silent
by Mark Bello
Genre: Suspense / Thriller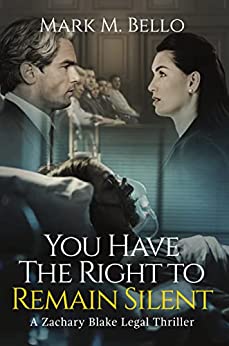 Conservative talk-show host Mia Folger is in therapy with Dr. Harold Rothenberg. Mia and her husband, progressive Congressman Bradley Crawford, are not getting along these days, personally or politically.
When Crawford is found brutally dismembered and murdered, the evidence points to Mia as his killer. While the prosecutor pushes for a murder indictment, Dr. Rothenberg, convinced of his patient's innocence, turns to an old friend—high profile attorney Zachary Blake, Detroit's self-proclaimed 'King of Justice.'
Blake will do anything for Rothenberg, the man who successfully treated his kids in their battle with a predator priest. Zack takes Mia's case, but has his work cut out for him because Mia has been hospitalized, shocked into a catatonic state at the discovery of her husband's mutilated body, unable to assist in her own defense…
Was: $3.99 Now: R&R Book
Hollow Stars
by Lauryn Dyan
Genre: Suspense / Thriller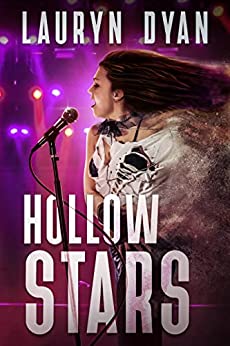 Discover the dire side effects of partying like a rock star.
As lead singer of popular, emerging rock band, Tracing Stars, Kennedy has the swagger of a badass, or at least she used to. While caught up in the booze, passion, and chaos of her first major rock tour, her dreams are erased by a string of ever-worsening blackouts. Now, the instability of her mind has landed her in a psychiatric hospital. Despite being convinced one of her tour mates sabotaged her, she lacks any evidence. Trapped in the asylum, she alternates between the past and the present determined to recover her lost memories so she can return to her band before she's just a footnote in their rise to fame…
Was: $2.99 Now: R&R Book
Revenge on a Cruel World
by Rick Clements
Genre: Suspense / Thriller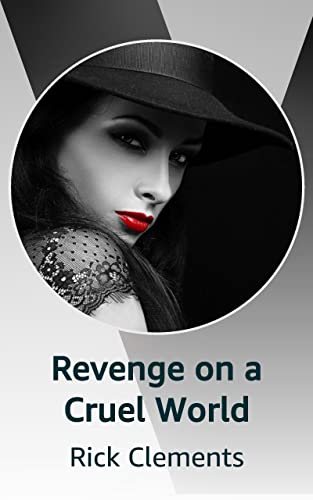 "This high-octane thriller has more plot twists and turns than the tilt-a-whirl at the county fair." – Reedsy
Buffy VanderRye has seen the worse the world can offer…
Was: $0.99 Now: R&R Book
As Thick As Thieves, The Price of Infamy
by Kieron Holland
Genre: Suspense / Thriller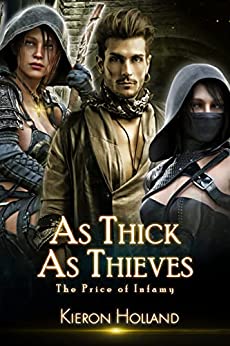 A priceless treasure is on its way to England
The dowry of an unwilling bride.
The Duke will risk war to possess it…
Was: $4.99 Now: R&R Book
Blown
by Nolon King
Genre: Suspense / Thriller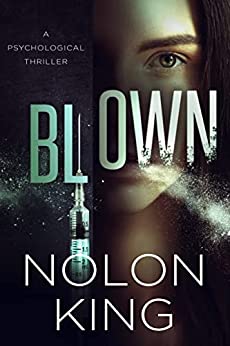 She can pay with her life … or she can pay with her crimes.
Alison Tanner thought she was living her best life. Her husband's seven-figure consulting business earned them entry into the country club crowd and paid for her gifted daughter's tuition at the best private school in the area. She lives in a gorgeous house, drives an expensive car, and she could afford designer clothes, if she cared about fashion at all.
But when her husband, Tom, is killed in a gang-related shooting, it all comes crashing down. Tom's consulting agency was just a front for his real business: keeping their wealthy neighbors supplied with cocaine, oxycontin, and every other illegal drug money can buy. Tom died owing the local drug lord a lot of money — and now Alison's on the hook…
Was: $4.99 Now: R&R Book
Miserable Lies
by Nolon King


Genre: Suspense / Thriller

How many wrongs make a right?
Deputy Chief Quentin "Port" Porter is famous for catching the infamous Magistrate Killer, Linus Cole, whose murder spree included his best friend and partner, Miles Tate.
Port's heroics caught the nation's imagination, inspiring film and television, and skyrocketing his career while making him famous and wealthy….

Was: $4.99 Now: R&R Book

Shake Down
by Armand Rosamilia


Genre: Suspense / Thriller

Ex-cop Clayton Conway has made some mistakes.
He's trying to work hard with a repo company, hooking cars and boats. Raise his daughter and stay friendly with his ex-wife. Make enough money to pay the rent on his tiny apartment over a bar in Jacksonville Beach.
But when one of the Orenato Cartel's speedboats gets repossessed, they come looking for it…

Was: $2.99 Now: R&R Book

The Target
by Nolon King


Genre: Suspense / Thriller

Eight teams of assassins. One high-profile target. Winner takes all.
Brothers Emil and Robert are professional assassins trying to do one last high-dollar hit together before they retire and get out of the game for good.
So when Senator Simon Bisset – creator of the social media platform Float and shady dealer on the dark web – pisses off someone even more powerful, they finally see a payday worth chasing…

Was: $0.99 Now: R&R Book

Amoral Dilemma
by Leon King


Genre: Suspense / Thriller

Six years ago, Greg should have died. Brendon should have too. Through sheer luck and serendipity, Brendon survived, managing to save Greg's life. Greg would never forget it.
Fast forward six years. A trivial argument between lifelong friends will set in motion a series of events forcing the men to become fugitives, irrevocably fracturing their reconciled friendship…

Was: $3.99 Now: R&R Book

STILL NOT DEAD: A Sam Sunborn Novel
by Charles Levin


Genre: Suspense / Thriller

STILL NOT DEAD, the new fast-paced thriller from the bestselling author of the NOT SO DEAD Trilogy. Sam Sunborn is dead. But is he really? Sam is not physically here, and his wife Monica resents him for deserting her and leaving their son fatherless. Yet, from the digital beyond and with Monica's reluctant help, he's dead set on stopping the most diabolical terrorist scheme the world has ever known…

Was: $4.99 Now: R&R Book

Heat To Obsession
by Nolon King


Genre: Suspense / Thriller

From the best-selling author of Pretty Killer, No Justice, and 12 comes Heat To Obsession, a delectable new stand-alone thriller by Nolon King.
Superstar chef Amanda Byrd had it all — a loving husband, two beautiful kids, and a critically-acclaimed restaurant — until her epic meltdowns caused her marriage to implode…

Was: $2.99 Now: R&R Book